Class of 68 - Heidelberg American High School
1996 Reunion of the Century
---
1996 Reunion of the Century Official Picture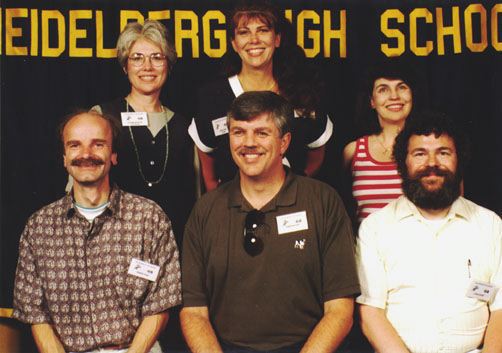 Claudia Sterling Zahorcak, Rosa Lewis Tilton, Kathy McGinley
Bob Hyde, Jim Nelson, John Covert
---
Dinner, Sunset, and Dancing at the Molkenkur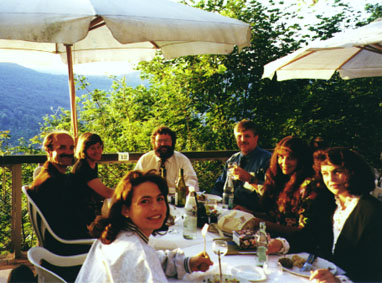 That's Kathy's daughter Molly in the front, and my wife Pam next to me.
---
Lunch at Schloß Schwetzingen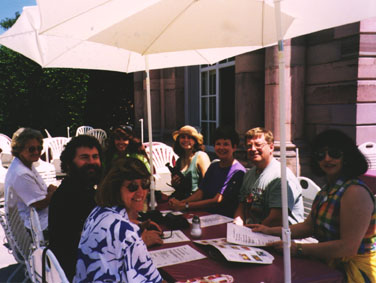 Are you beginning to get the idea that all we did was eat and drink? You're right.
---
Beer and Sausage at the High School Gym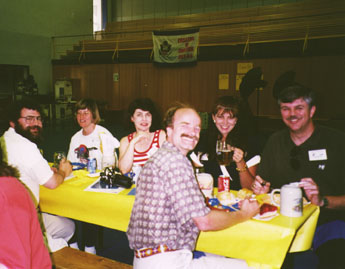 Where's Claudia? Behind the camera.
---
The Boat Cruise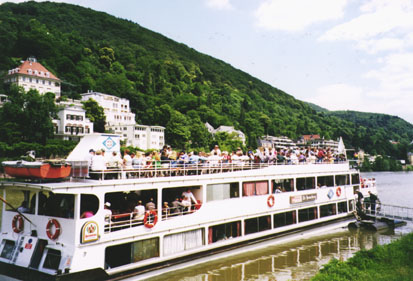 Three hours on the Neckar.
---
Dinner at Belle Epoque in the Stadthalle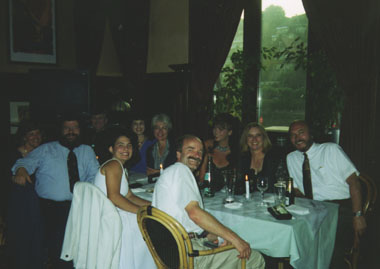 Elegance and good food.
---
Back to the main page for the Class of 68
---
Web site maintained by John Covert. Last updated 13 September 1999.