Class of 68 - Heidelberg American High School
1999 Estes Park '66/'68 Mini-Reunion
---
Class of '68 Members at Estes Park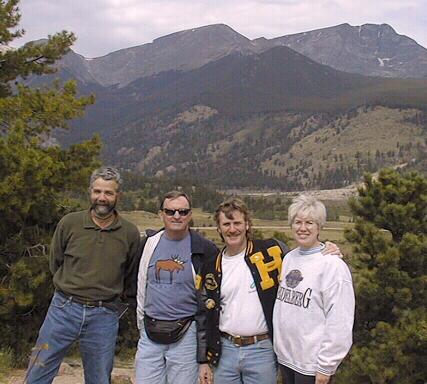 Dave Smith '68, Bruce Landry '68, Eric Hansen '68, Claudia Sterling Zahorcak '68
---
Class of '68 Members at Estes Park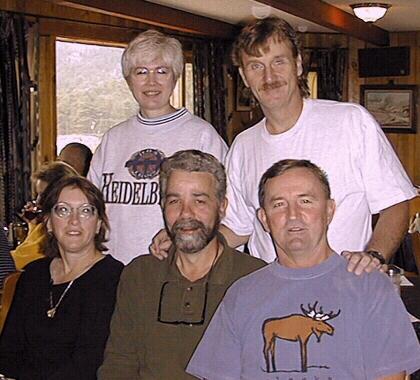 Top: Claudia Sterling Zahorcak '68, Eric Hansen '68; Bottom: Maggie Hansen, Dave Smith '68, Bruce Landry '68
---
Estes Park Group Photo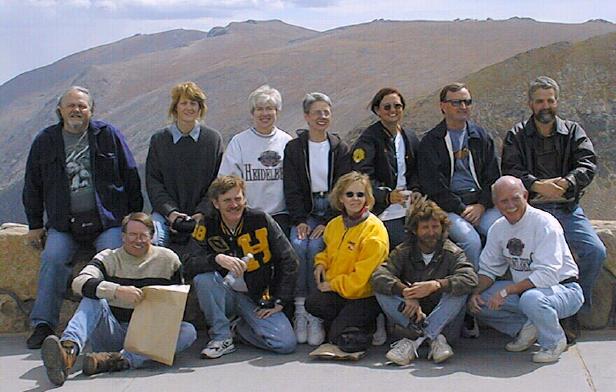 Back row: Richard Gibson '66, Tracy Frydendall McDade '75, Claudia Sterling Zahorcak '68, Jeanne Rolig Stanek '66, Dolly Johnson Eichert '66, Bruce Landry '68, Dave Smith '68; front row: Chauncey Sage '66, Eric Hansen '68, Chris Webster '66, Pete Vogel '66, Lane Ellis '66
---
Estes Park Airport Photo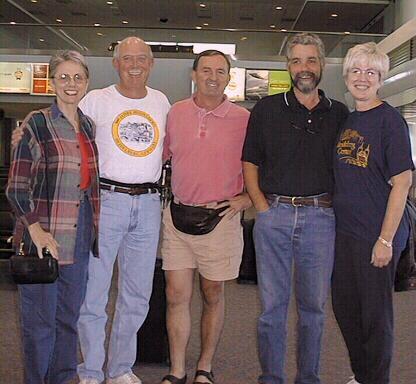 Jeanie Rolig Stanek '66, Lane Ellis '66, Bruce Landry '68, Dave Smith '68, Claudia Sterling Zahorcak '68
Which camera should we look at?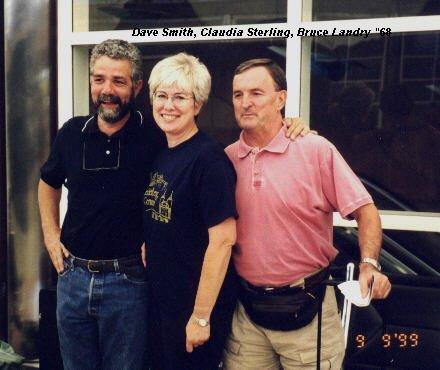 Dave Smith '68, Claudia Sterling Zahocak '68, Bruce Landry '68
---
Back to the main page for the Class of 68
To Rick Gibson's Estes Park 99 Reunion Web page with oodles more pics
---
Web site maintained by John Covert. Last updated 18 October 1999.